What's not to love about
an old wire spring?
Every time I look at one,
I think of either Tigger or Dr. Seuss.
They just seem so full of pep.
It's a lot of fun coming
up with new uses for them too.
Christmas cards and vintage postcards
just seem to "pop" when displayed on them.
Candles look gorgeous in them
(I didn't secure the spring in this photo,
but you should make sure your springs
won't topple over with a lit candle in them).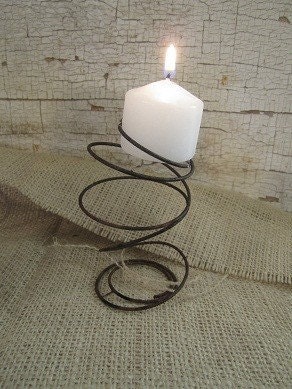 They are perfect for creating a photo display.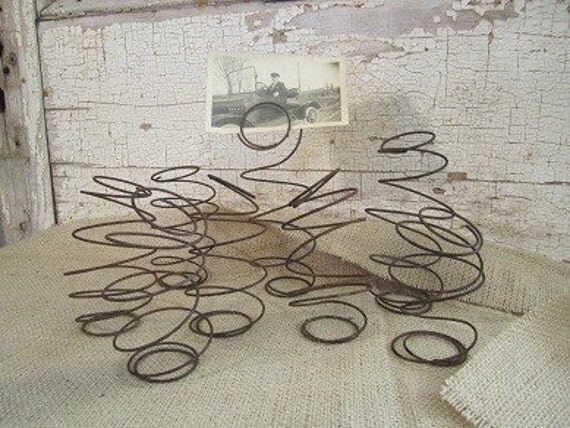 Check out these pennant lights!
Love these!
A candle in a wooden bobbin in a spring = great idea!
So country sweet – a spring garland!
Mattress springs with Christmas lights
as a canopy OVER the bed.
Beautiful and the next best thing
to sleeping under the stars.
original source unknown
If you need rusty old springs for
your next project – I've got them HERE! :0)
Blessings,

I can frequently be found
visiting these parties.
Due to unethical websites stealing content, I can no longer provide a full RSS feed. I work too hard to produce original and inspiring content to have it stolen by others. Thank you for your understanding – I appreciate each one of you that take time out of your day to visit Knick of Time!!
Please know that Knick of Time uses affiliate links, including but not limited to Amazon to help keep this blog up and running.