At an estate auction the other day,
I had my eye on a cute little green suitcase – the one on top in the photo.
There were 4 suitcases there – the 3 green ones plus a worn brown one.
I really only wanted the small green one, but when it came up for bid,
the auctioneer lumped all 4 suitcases together.
I went ahead and bid and won all 4 of them for the bargain price of $3 for all.
I went ahead and listed the 3 green ones in my Etsy shop,
and they sold within 15 minutes, but I wasn't sure what to do with the brown one.
The interior lining was badly rotted and the outside was unpleasantly dinged up.
I seriously thought about just dumping it in the burn pile,
but I also got a mountain of vintage books (4 boxes) at the same auction,
so I decided I had nothing to lose, so I'd try improving the appearance of the suitcase.
As usual, I forgot to take a picture before I began.
First I tore out the rotten lining.
I choose an antique dictionary to line the inside,
because the pages had aged so beautifully, despite the fact
that some insect had eaten a hole through the whole book.
It took nearly an entire bottle of Modge Podge to put all the pages in
The inside looked so much better, but the outside as still pretty bad.
I added some Valspar Antique Glaze to it.
Now the "scars" look great and the whole suitcase
has a perfect aged look.
I seriously love it now and am so glad
I didn't consider it excess baggage and burn it!
Linking to these parties this week…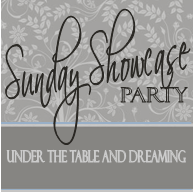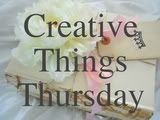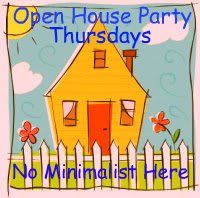 <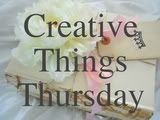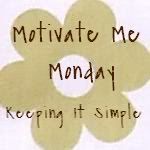 Due to unethical websites stealing content, I can no longer provide a full RSS feed. I work too hard to produce original and inspiring content to have it stolen by others. Thank you for your understanding – I appreciate each one of you that take time out of your day to visit Knick of Time!!
Please know that Knick of Time uses affiliate links, including but not limited to Amazon to help keep this blog up and running.