Serendipity…happy accident.
That was the kind of day I had last week.
My husband called me and said, "Hey there's a building being gutted and it looks like they have some stuff for sale outside – you might want to come take a look."
When I arrived at the location, I saw just a few odds and ends outside an old brick building. I got out and spotted one little thing that interested me, so I asked a man working there how much it would be. He responded, "Oh, you can just take that". I asked if there was more for sale and he said that they'd really gotten rid of everything. I knew they were gutting the building, so I asked if there was anything inside they were selling.
He responded that they were pulling things off the building, but I could take a look. I spotted old wood, and lots of it…and my heart skipped a beat. I decided to start small and see what price he'd ask for things. "Are you selling those boards?" (nothing fancy – just nice strong old boards – probably oak).
"You can have those, too." (pitter patter)
"What kind of things do you like?", he asked.
"Old wood, old metal…old stuff in general.", I answered.
"Do you do anything with old ceiling tiles?"
(swooning…feeling light-headed)
I'll be torturing my husband to start the remodel of our bedroom JUST so I can hang one of these in there!! I'm thinking of turning one of them into a clock.
"How about windows? Do you like old windows?"
(DO I LIKE OLD WINDOWS?!! Mister, I've got 3 of them hanging IN my living room!)
That is just the beginning. Here are more we hauled home.
and more…
and more. My barn overfloweth.
I didn't count them all, but I'm guessing there's between 60 and 75 antique windows.
"Do you have a minute – I've got another building full of stuff across the street"
(I've got all the time in the world!)
"That dumpster is full of stuff you are welcome to look through."
(now I know I must have looked like Templeton at the county fair…I couldn't wait to jump inside the big metal box of bliss and scrounge to my heart's content)
I drug out several pieces of old trim that are perfect for making coat racks.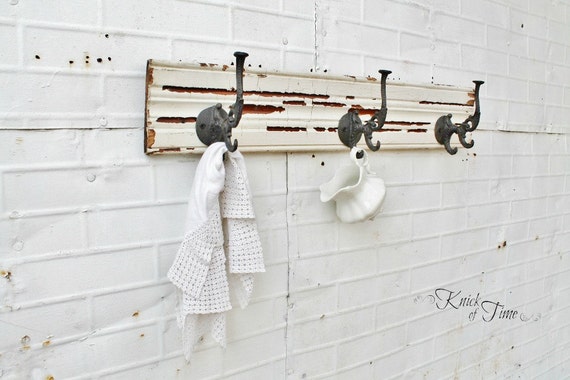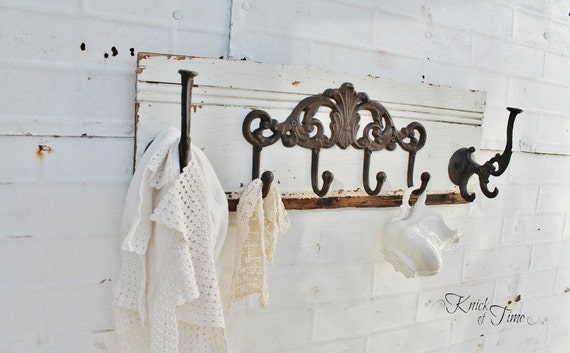 I'm so thankful for the great big blessing God sent my way!
Angie
Today's Sponsor!

All Bracelets on SALE = $30/free shipping!


Skeleton & Brass Key Necklaces – $20/free shipping!

You Can Often Find Me at These Parties:
Due to unethical websites stealing content, I can no longer provide a full RSS feed. I work too hard to produce original and inspiring content to have it stolen by others. Thank you for your understanding – I appreciate each one of you that take time out of your day to visit Knick of Time!!
Please know that Knick of Time uses affiliate links, including but not limited to Amazon to help keep this blog up and running.