When I brought home my hoard of antique windows recently, and did some dumpster diving in the salvage that was torn out of a very old building, I found a lovely old cabinet door buried in the dumpster.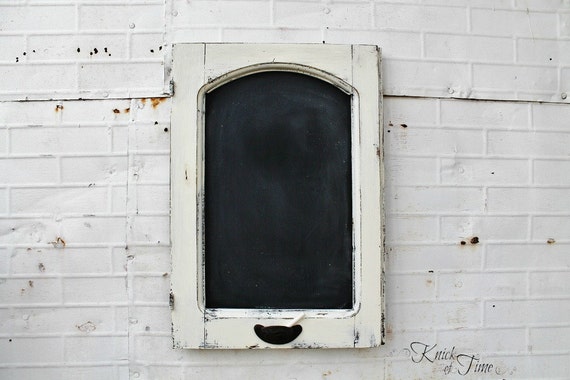 The inset panel made it perfect for converting into a chalkboard, so I did a dry-brushed coat of white paint over the frame and added a drawer pull to the bottom to hold the chalk.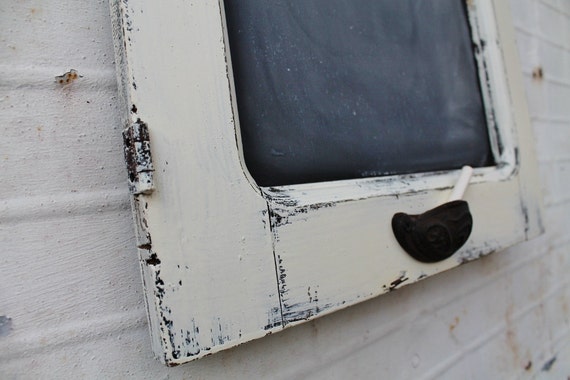 I was sorta hoping it wouldn't sell, because I would have squeezed it into my house somewhere, but it did.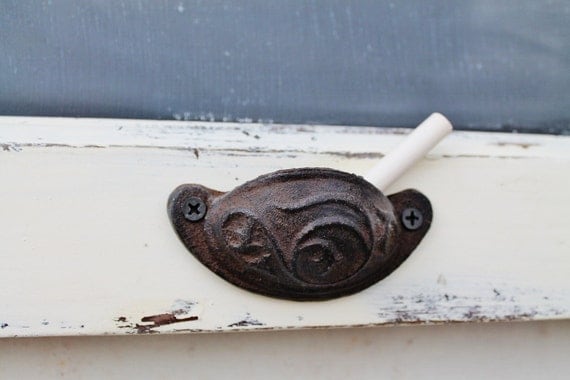 I'm picking up a super old counter that needs a bunch of TLC.  I have NO idea where I'll go with it, as we don't have a place for it inside our house and I don't have a booth, but when the man told me it was mine for the taking, I couldn't say no.  I rarely pass up a freebie, if it has any potential at all, and this counter has a lot of potential.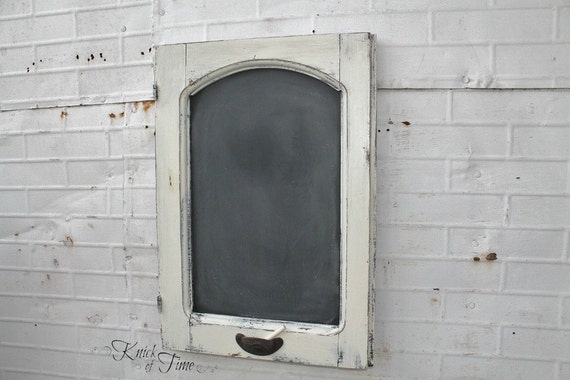 Hope you have a wonderful weekend!
Blessings,