Last year, I brought home an antique farmhouse table from an auction.  I had hoped to use it for our kitchen table, but it was too small for 6 chairs to fit around.  This is the 4th antique table I've brought home from auctions…I'm a little addicted to them.
Since I don't have a booth space and tables are too heavy to reasonably ship, I decided to take it apart. I sold the legs and one side of the drop-leaf top, but still the other side sitting around, patiently waiting its turn to become something new.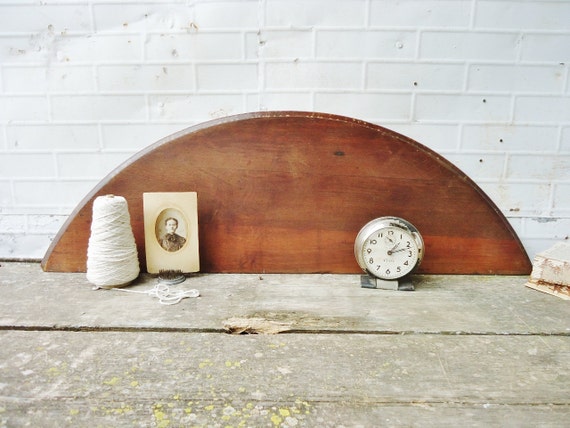 Salvaged wood is my very favorite wood to work with.  It's already naturally aged, and when the pieces come from things like table tops, they come in interesting shapes and sizes, so it makes my job easier.  I had some really pretty blue "oops" paint from Lowes, which only cost $2.50, and used it for the background color.  I made up an imaginary bakery name (although I'm thinking there must be a bakery somewhere in the world called, "Life is Sweet", and created a stencil on vinyl with my Silhouette.  I had NO bleed under the stencil this time, I think because I used a foam paint brush and gently "pounced" it over the stencil, with just a little bit of paint on the brush.  I let it dry a little, then went over it a second time with a little more paint to darken the letters up.  I learn a little more each time I use adhesive vinyl stencils.
I knew the wood was going to look really pretty once it was distressed – I love seeing some of the original wood grain peeking through the paint.   Whenever possible, I like to make my signs functional by turning them into coat racks, so I painted a few coat hooks white to add to it.
This is another one of those, "if it doesn't sell, I'm going to make room for it somewhere" projects, because I think it looks so "sweet" with a few of my ironstone pitchers hanging on it.
Please know that Knick of Time uses affiliate links, including but not limited to Amazon to help keep this blog up and running.