Welcome to Knick of Time Tuesday!
I hope you all have had a more productive day than I have.
I spent the morning packaging and shipping orders, and spent the afternoon being indecisive about projects I'm working on.  To paint or not to paint?  Which fabric to use?  I just couldn't make up my mind about anything, and I spent entirely too much time in internet la-la land.
While I continue trying to accomplish something, take a look at some links shared at the last party that are great DIY projects!
Christmas may be over, but I think this pallet star shared by Julia @ Vintage with Laces is beautiful all-season decor.


I love this cheap and easy mirror makeover by Mindie @ Bacon Time.


Zefi @ Junk 4 Joy shared how she made a crown out of a tin can!  I love the rusty patina she achieved on what was a shiny new can.


Deb @ Lake Girl Paints shares some tips and the printables to make your own rustic winter signs like her hand-painted ones.  I'm a dismal paint artist, so I love that she shows exactly how to do it!


Kathleen @ Kat's Kool Stuff has a lovely old bird cage available in her Etsy shop.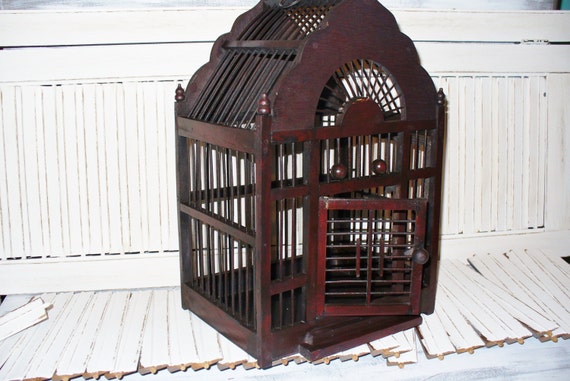 Due to unethical websites stealing content, I can no longer provide a full RSS feed. I work too hard to produce original and inspiring content to have it stolen by others. Thank you for your understanding – I appreciate each one of you that take time out of your day to visit Knick of Time!!
Please know that Knick of Time uses affiliate links, including but not limited to Amazon to help keep this blog up and running.