Hey everyone! I'm still on vacation, visiting our families in New Mexico, but before we left home, I did a super quick and easy makeover on a footstool I bought at a yard sale last year, and had never done anything with. I thought about painting it, but the wood was in great shape, so I decided to leave it. Originally, it had ticking fabric covering the cushion. I love ticking and would have left it as well, but there were loops sewn on each corner. I'm not sure what the loops were for, but it looked strange, so I decided to remove the fabric and replace it with an old seed bag.
It's the same as the seed bags I used to create my
antique-style grain sack pillow
. The man I bought them from had quite a few, so I bought all he had with the markings on them, as well as some unmarked ones to use on other projects.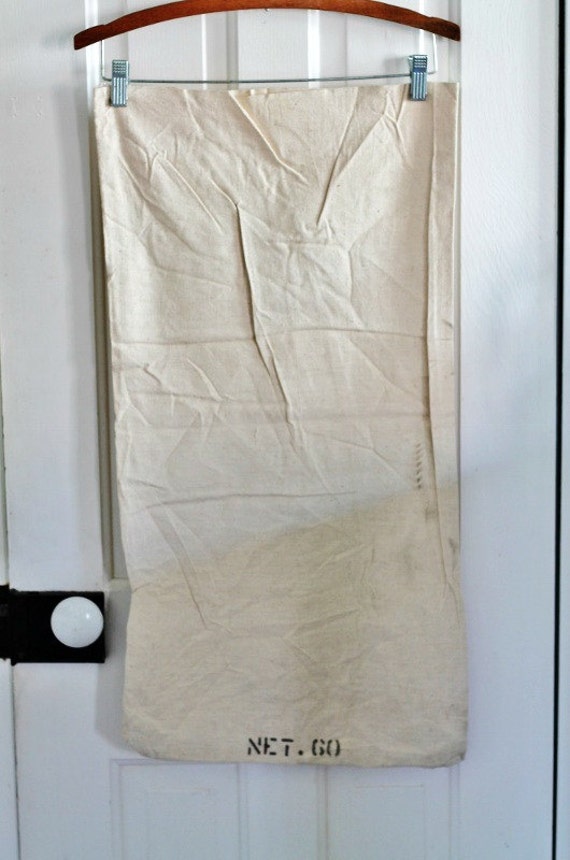 I don't know if I was feeling lazy, but at first I was going to staple the seed bag fabric around the cushion, but instead, I just slipped the whole bag around the cushion, and stapled it in a few places underneath, to hold it in place, then tied the opening closed with some twill tape. I like the simplicity of it. I have no idea if it will appeal to anyone else when I list it in my shop, but if not, it will be easy to do something else with it.
I'll be home next week, an look forward to putting the finishing touches on our guest room, and working on some new projects, but it's been really nice to just get away for awhile, and spend time with our families. Have a great week!
Blessings,

Due to unethical websites stealing content, I can no longer provide a full RSS feed. I work too hard to produce original and inspiring content to have it stolen by others. Thank you for your understanding – I appreciate each one of you that take time out of your day to visit Knick of Time!!
Please know that Knick of Time uses affiliate links, including but not limited to Amazon to help keep this blog up and running.